divine

a friend of mine once told me he was saving up to get this tattooed on his leg and then it was then knew we would we good friends for a long, long time.
Oh, bless. This tattoo, however, shows so much more commitment…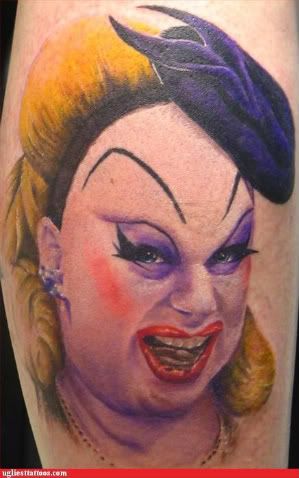 …I think it'd be nicely offset with a "Trash is my politics, trash is my life!" tramp-stamp number.
God, the kinds of shit (har) people send me as "helpful thesis material"…